Date: 8 – 9 November 2018 (Thursday & Friday)
Time: 10am – 6pm
Venue: The Hong Kong Jockey Club Amphitheatre, The Hong Kong Academy for Performing Arts
Hong Kong Arts Administrators Association's 2018 Cultural Leadership Summit, an important annual cultural event, heads into its 9th edition this year with the theme of "Arts Touring & Cultural Tourism: New Markets, New Audiences, New Strategies".

Either embedded in an arts organization's mission statement or outlined in its artistic plan, the desire of touring - to go beyond our performing microcosm - allures all.  Enhancing visibility and reputation for excellence as well as attracting artists to collaborate and supporters to patronize, taking your arts on the road is an increasing important yet costly enterprise.  Thus, how to share your arts on the global stage smartly, strategically and successfully has been vaulted to a white-hot issue for many arts practitioners.
Where are the new markets for my arts?  What should I consider in order to devise an effective touring strategy?  Where can I seek for the elusive funding?  Perhaps as pertinent to policy-makers as it is to arts leaders: how can all this artistic exchange and peripateticism be translated into inbound audience mobility?
Join participants from Hong Kong and the region in this provocative journey of discovery. Together, through discussions, debates, keynotes and workshops, the vigorous interrogation on the subject of arts mobility aims to yield a better framework, and inspiration, for success.
Language Mainly in English & Cantonese; with simultaneous interpretation in English, Cantonese and Mandarin at Amphitheatre.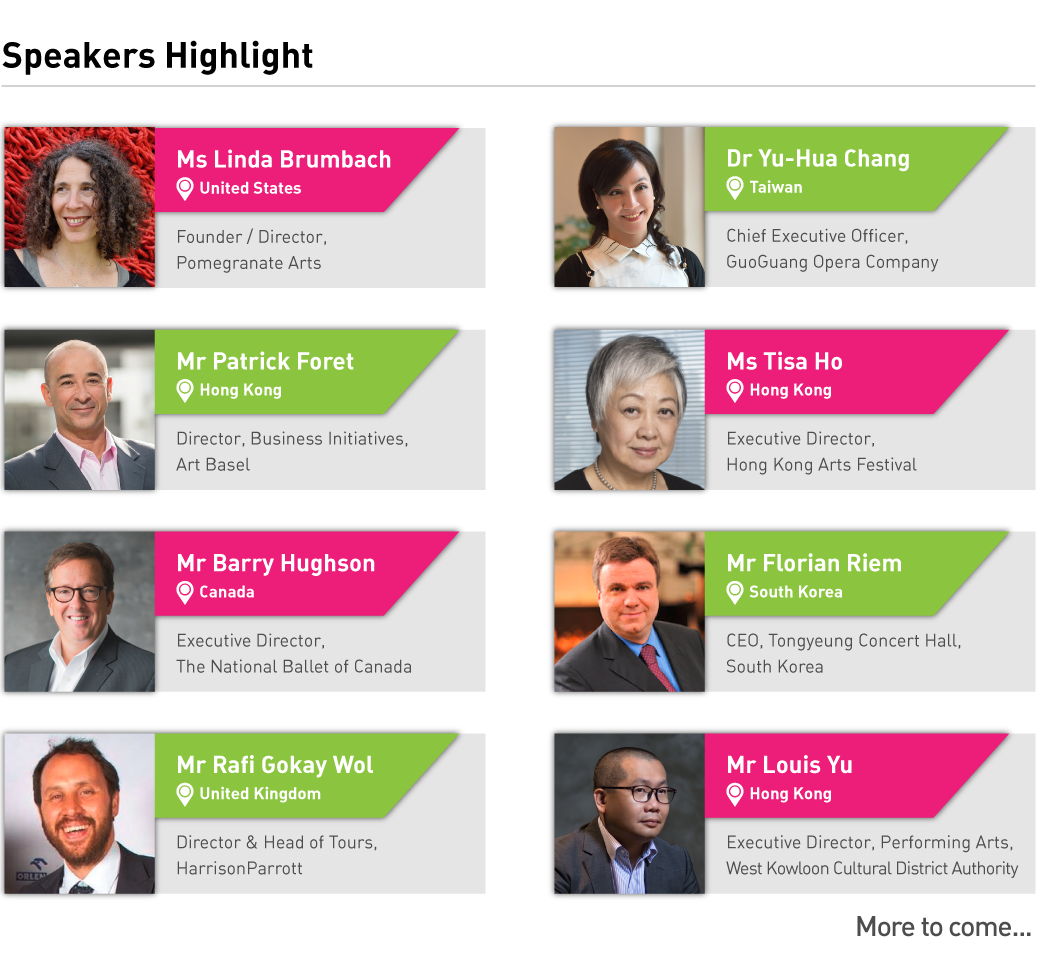 Presented by Hong Kong Arts Administrators Association

In Partnership with The Hong Kong Academy for Performing Arts, West Kowloon Cultural District Authority


Supporting Partners: Art Basel, Hong Kong Arts Centre, Consulate General of Canada, Hong Kong, U.S. Consulate General Hong Kong and Macau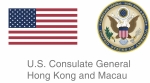 Promotion Partners: art-mate, Chasing Culture, CUP, Pixelbread




*Alphabetized by organization name in English
Enquiry: Hong Kong Arts Administrators Association|Tel: 2877 7268|Email: info@hkaaa.org.hk