Hong Kong Arts Administrators Association (HKAAA) is migrating our membership system to the Glue Up platform. Members can better connect with HKAAA and our other members. Members can also access resources and archives of our past events soon.
Your membership card is still valid. For new or recurring members, we will still mail you a physical membership card. 
If you are a member of HKAAA, you will receive an activation email within two weeks. If you do not see that email, you may check your spam mailbox, otherwise please contact us at info@hkaaa.org.hk
Activation is easy and can be done in the following 3 steps:
1. You will receive an email from no-reply@eventbank.com that prompt you to "Create Your New Member Account" at Glue Up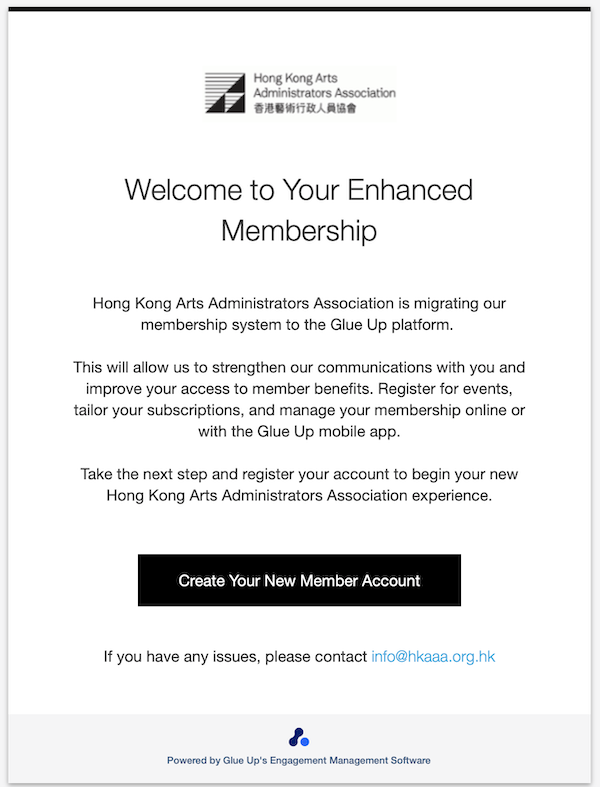 2. Click "Create Your New Member Account" and you will be asked to log in or sign up
    If you already have a Glue Up account, please click "Log In" 
    If you do not have a Glue Up account, you may sign up with your email or linkedin account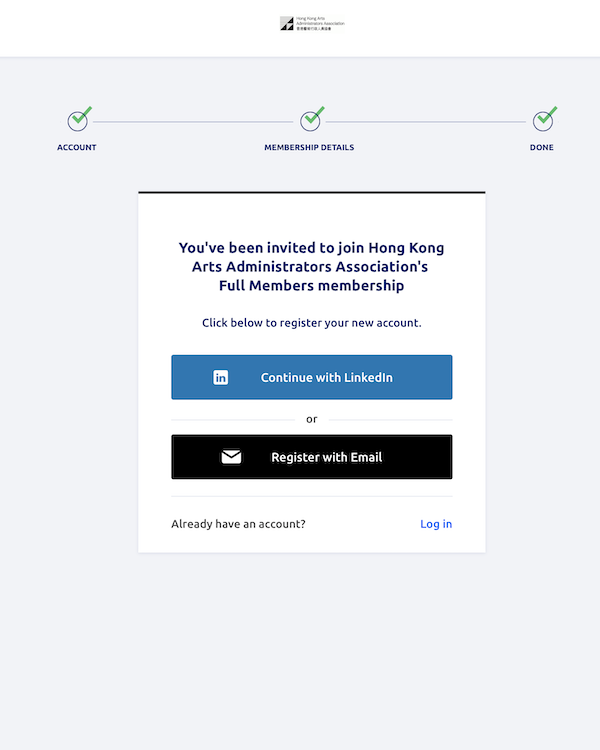 3. Update your information on the following page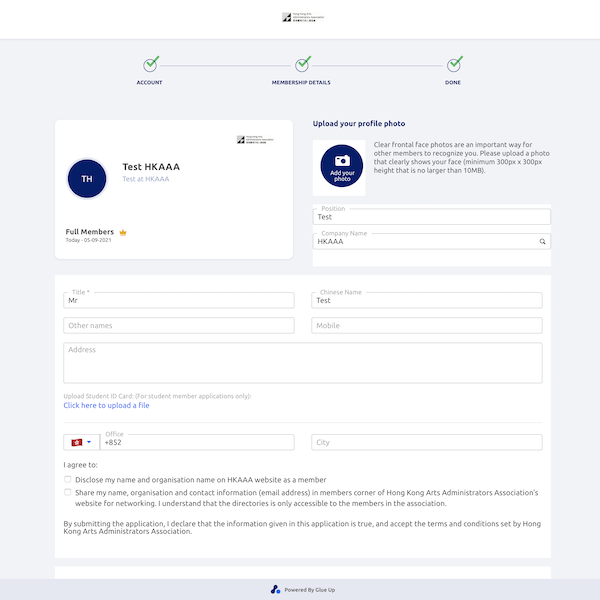 You may choose to disclose your work information for networking purpose and the information will ONLY be available to our members.
You should not be charged for activating your account unless your membership is due/will be due in the coming month.