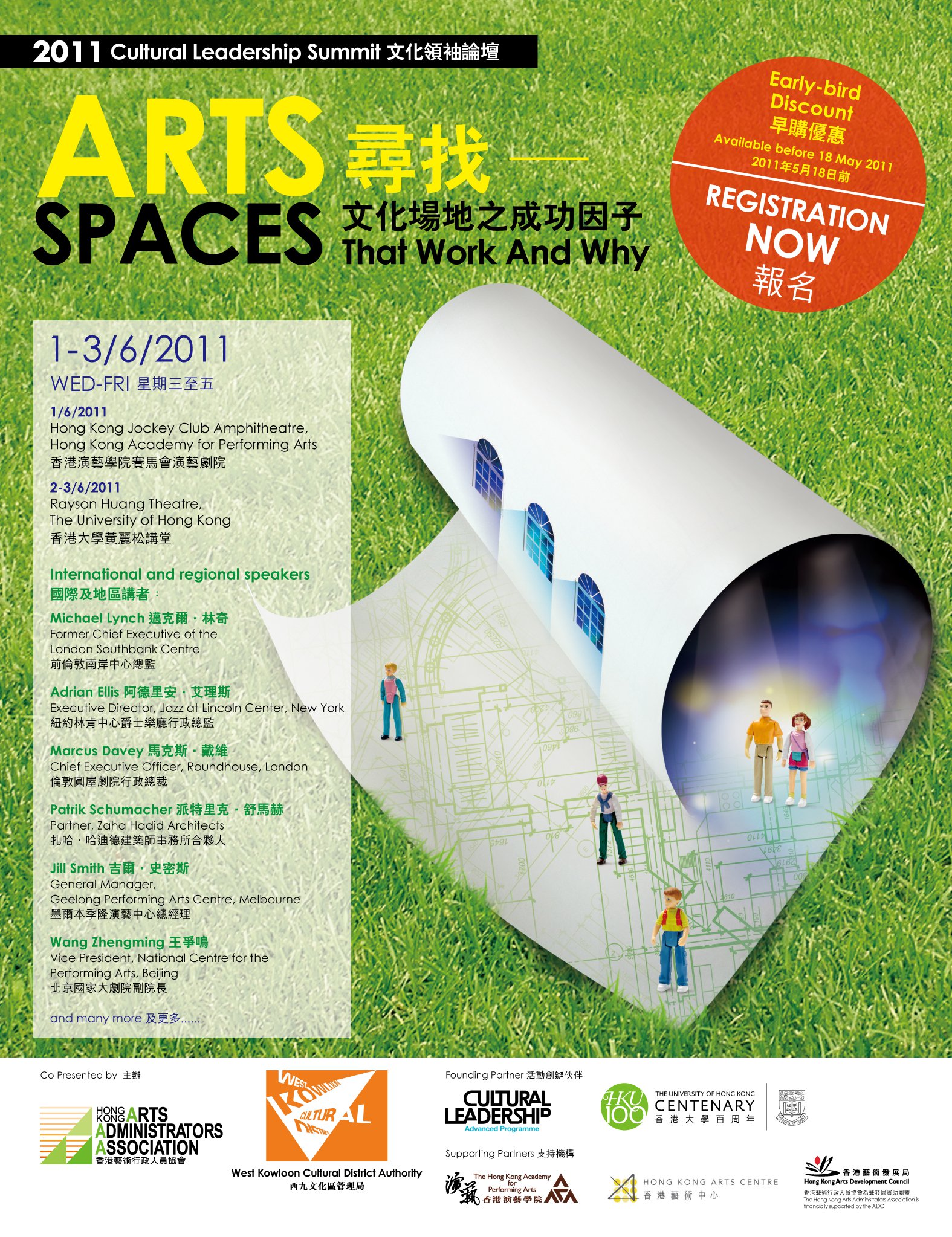 1-3/6/2011 (Wed-Fri)

1/6: Hong Kong Jockey Club Amphitheatre, Hong Kong Academy for Performing Arts

2-3/6: Rayson Huang Theatre, The University of Hong Kong

Co-presented by Hong Kong Arts Administrators Association and West Kowloon Cultural District Authority.

A not-to-miss eventfeaturing international and regional cultural leaders, exploring issues on:
Setting up the Space: The effects of venue design on arts production, creation, community engagement and environment
Running the Space: The operation, management and governance of cultural venues
Making the Space Alive: The inter-relation between venue and programming, branding, outreach and audience development
Alternative Arts Spaces that Work

Speakers including:
Michael Lynch, Former Chief Executive of the Southbank Centre, London
Adrian Ellis, Executive Director, Jazz at Lincoln Center, New York
Marcus Davey, Chief Executive Officer, Roundhouse, London
Patrik Schumacher, Partner, ZahaHadid Architects
Wang Zhengming, Vice President, National Centre for the Performing Arts, Beijing
Jill Smith, General Manager, Geelong Performing Arts Centre, Melbourne

And many more…..

Do mark your dates in your diary!

Register before 18 May 2011 to enjoy early bird discount!  Group Booking discounts (for 5 persons or over) are also available.